Urban Source has been in the business of encouraging creativity for over 30 years by offering a wide range of unique and inspiring materials to work with. We source out diverse and unusual manufacturing discards that are ideal for all kinds of creative projects. To eliminate over-packaging and handling, most materials are stocked in large barrels and sold in bulk. We also carry a great selection of traditional art supplies and craft materials.
Our store on Main Street is one of the oldest businesses in the area and is a favourite destination for teachers, parents, children and all types of creatives: professional, amateur, young and old!
Over 100 bins are set up at a child-friendly height encouraging kids to explore and choose materials for themselves. Three bag sizes available.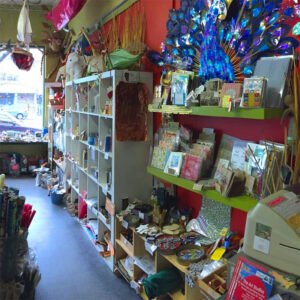 Our materials are fabulous for :
children's arts & crafts
assemblage art
prop making
jewellery making
collage art
sewing projects
"loose parts" (for Reggio inspired learning)
card & book making
party decorations
costumes
and so much more!