FUN THINGS TO GIVE AWAY OR KEEP FOR YOURSELF!
---
GIFT CERTIFICATES
A fabulous present for those who like to choose their own goodies!
---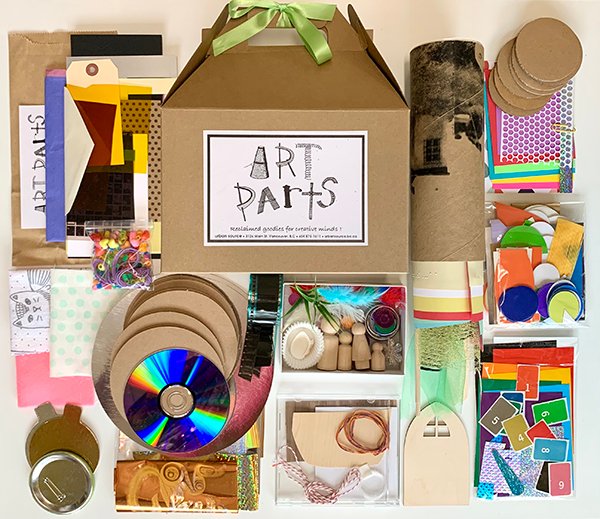 OUR SUPER FUN ART PARTS KIT!
A delightful assortment of our favourite and most popular items in a gift box to go. Includes wood shapes & people, stickers, holographic foils, sheet magnet and so much more! We've added a "helpful hints" insert on how to work with some of the bases and decorating items. This is a perfect birthday gift or a fun surprise for someone you love who likes to be creative!
Limited quantitIes – $28.00 each
---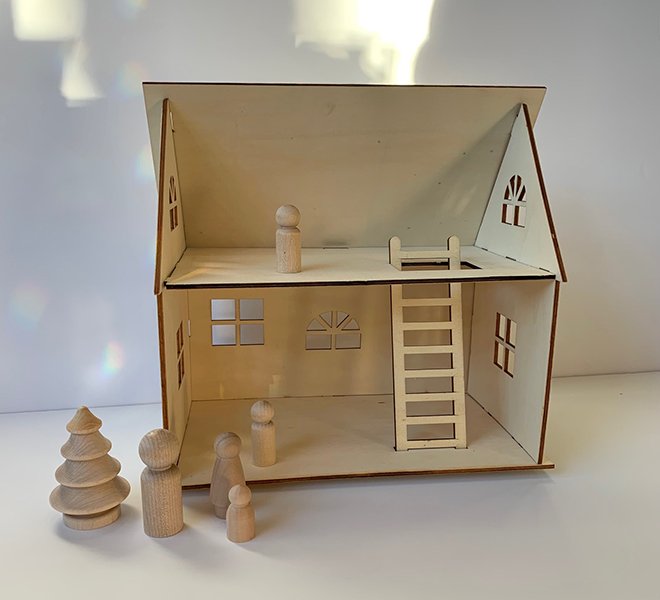 DOLLHOUSE KIT – $19.00
Newly restocked!! We love these as much as our customers do!
---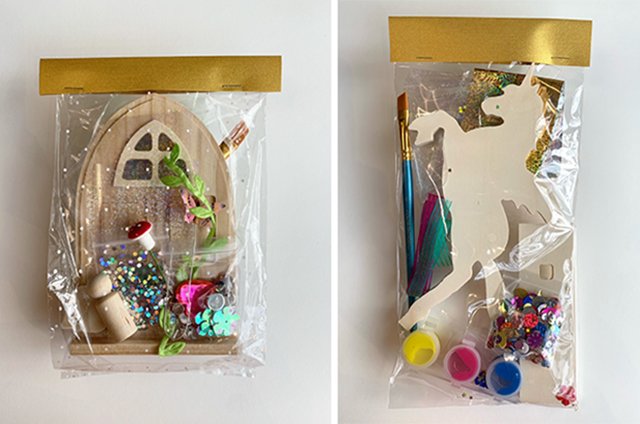 FAIRY DOORS and UNICORNS – Delightful little kits!
A perfect gift or fun surprise for that creative someone in your life! – $15.00 each
---
MAKE YOUR OWN MOBILE!
Make a fun mobile to hang in your window!
Kit comes with mobile and 10 sheets (8.5"x11") of rainbow coloured card stock – $8.50
(Mobile without paper – $6.00)
---
NOTEBOOKS – such cute covers!
4 X 5.5 inches – pages inside are blank, lined or graph – $5.00
---
VINTAGE PRINTED PAPER
Hang as a poster, use as a book cover or wrap a present!
19 5/8 X 27 1/2 inches (50cm x 70cm) – $8.00
---
VINTAGE POSTER KIT
All the fixings to hang your vintage poster! – $19.95
Horizontal or vertical kit. Easy to stick in place with double sided tape
---
COTTON TEA TOWELS
18 3/4 X 32 inches – $20.00
---
COTTON TOTE BAGS
13 X 16 inches – $22.00
---
COTTON TOTE BAGS
13 X 16 inches – $22.00
---
COTTON TOTE BAGS
13 X 16 inches – $22.00
---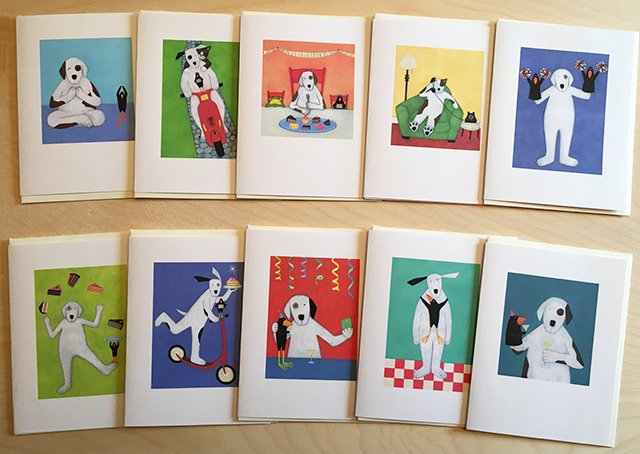 DOG CARDS!
So many dogs to choose from!
4.25 X 5.5 inches – $4.00 each
Artwork by Helga Sermat
---
CAT CARDS!
Cats and more cats!
4.25 X 5.5 inches – $4.00 each
Artwork by Helga Sermat
---
FROG AND BIRD CARDS!
Who doesn't love a frog on a high wire? Or a bird in a tub?
4.25 X 5.5 inches – $4.00 each
Artwork by Helga Sermat